Bucks' Giannis Antetokounmpo calls for a 10-second free kick against Nets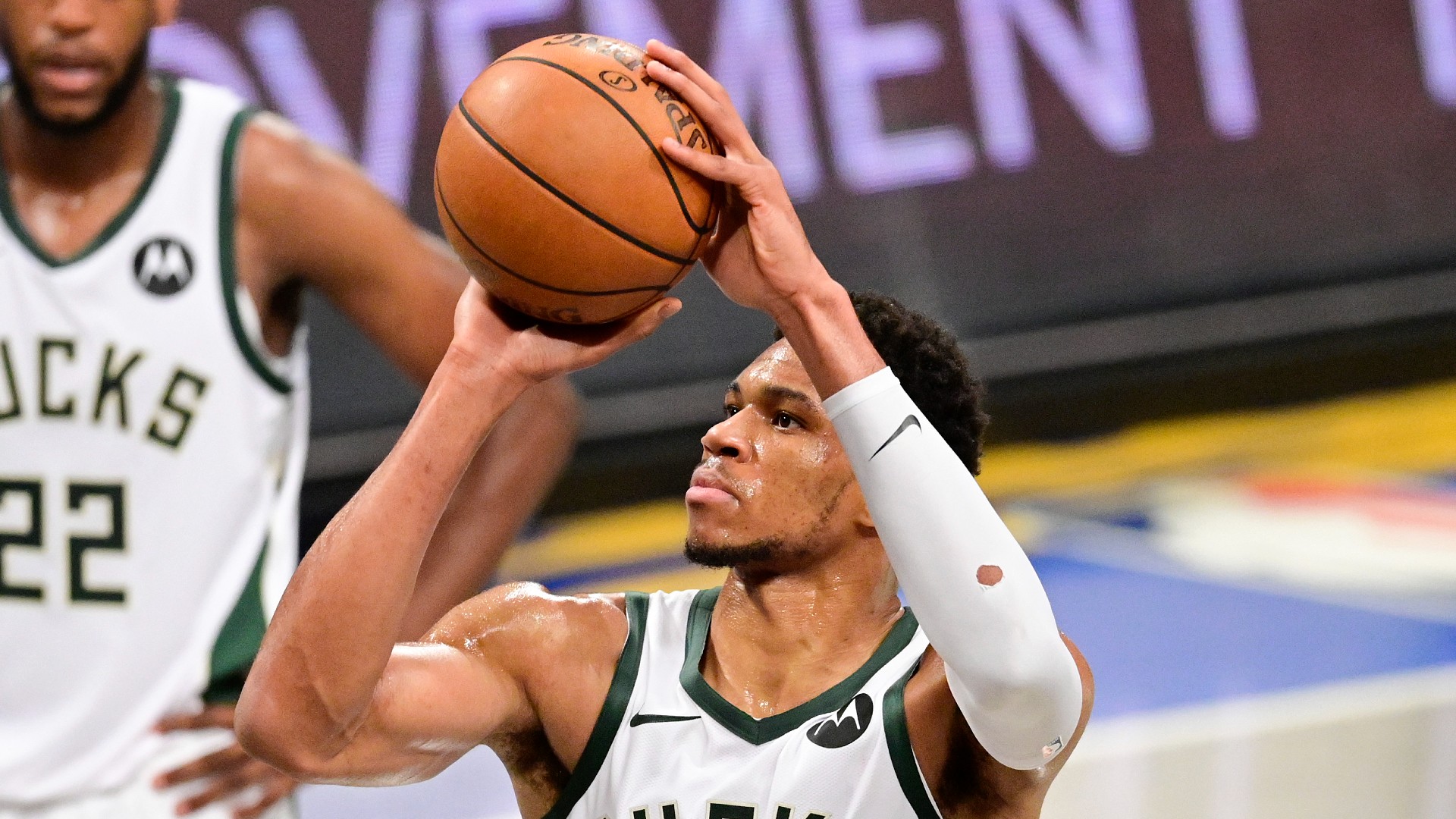 Also on the home side, Giannis Antetokounmpo was called off for a slow free kick.
Except this time, it is not the network marker Bucks' calling forward; they are officials.
In Game 3 against Brooklyn on Thursday, Antetokounmpo called for a 10-second offense while making the second of two free kicks.
In the video, Antetokounmp picks up the ball and needs five seconds to start dribbling. He throws the ball six times before deciding that he was seen enough by officials before he paused in a crooked position and called for a 10-second violation. An ESPN broadcast clock showed that it went 13.03 seconds.
MORE: If Charles Barkley has a problem with the Nets and NBA Super Teams, he doesn't know his NBA history
Free kicks have been easy for Antetokounmpo this postseason. He has a 71.7 percent successful career, but in the following season, entering Thursday's game, he shoots just 53.5 percent. It has been particularly impressive against the Nets, who have taken 2 of 2 free throws in the first two games.
At the break of Thursday's game, it was 2-7 from the line.
ESPN analyst Jay Williams was ready at the break for a statement made on behalf of Antetokounmpo. He said Usain Bolt needed less time to make a 100-yard line than he needed to make a free kick to Antetokounmpo.
"If you're shooting 28 percent from the free kick line tonight, 23 percent of the series, why is your routine so long. It should be faster so you don't have to spend so much time thinking and reacting and just shooting," Williams said.
Bolt set a world record for the 100-meter dash in 2009 with a time of 9.58 seconds. That 100-foot distance would be nearly three and a half feet from the basketball courts.
Yes, it is safe to say that the Antetokounmpo line needs to move a little faster.