Darien Gap: The 'forgotten' migrant crisis on the Panama-Colombia border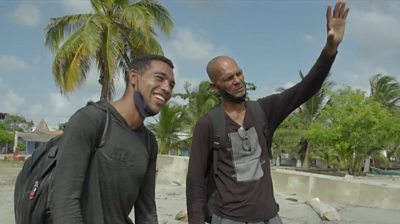 More and more immigrants are trying to get to the US – but where does their journey begin?
Hundreds of people from all over South America, but some far from Africa, are increasingly reaching the border between Colombia and Panama.
That's where they begin their long and arduous journey to the US.
It lasts 20 days, and can be fatal, but hundreds of people take it every day.
They think it's worth the risk if it means they can get to the US and start a new life.