Experts have warned that extreme weather could cause a "climate trauma" pandemic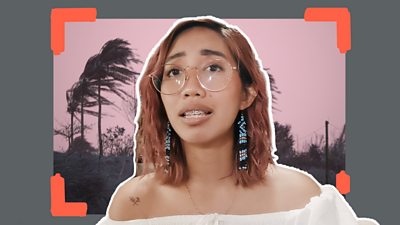 Experts have warned that more people can cause mental health problems as a result of climate change.
Studies have shown that extreme weather events such as floods and typhoons caused by climate change can lead to post-stress disorder (PTSD) and depression.
Mitzi Jonelle Tan, who lives in the Philippines, has experienced many typhoons. He told BBC Minutes Olivia Le Poidevin how he described this as a "climate trauma".