Indian crown virus: 'Covide is besieging my city'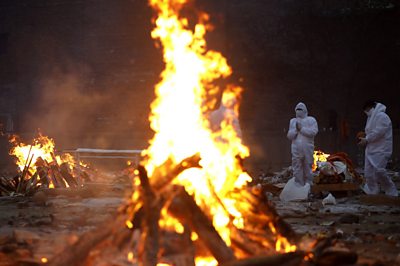 The BBC's Vikas Pandey has been calling home to Delhi for more than a decade – but life in the Indian capital has changed without regard to a second deadly wave of Covid-19 infections.
For more than a month people have been desperately trying to seek help from their loved ones, hospital beds, essential drugs and oxygen shortages. But thousands have died without much of the treatment they needed.
Here Vikas Pandey, along with his colleague Anshul Verma, will take us on a journey through the city and the daily struggle of medical care, oxygen cylinders as well as the daily struggle to find an incinerator space.
Footage: Reuters and AFP news agencies