Jimmy Lai: The last interview with a Hong Kong billionaire as a free man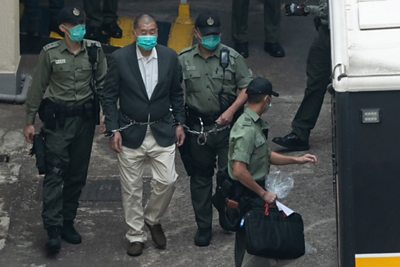 Jimmy Lai is the multimillionaire owner of Hong Kong's latest opposition newspaper, the Daily Daily, and is sharply criticized by Beijing.
He was jailed for 12 months on Friday in 2019 for participating in an illegal protest.
He is also one of the most important figures arrested under Hong Kong's new national security law because China is harassing the city.
However, he believes that he is far from scared because he is now in favor of the city he loves. With a unique opportunity to join Jimmy Lai, the BBC's Danny Vincent meets a man who is willing to risk everything he talks about.
Producer: Ben Allen