Kevin Durant calls Shannon Sharper for using fake budget: "Gullible fans will believe it"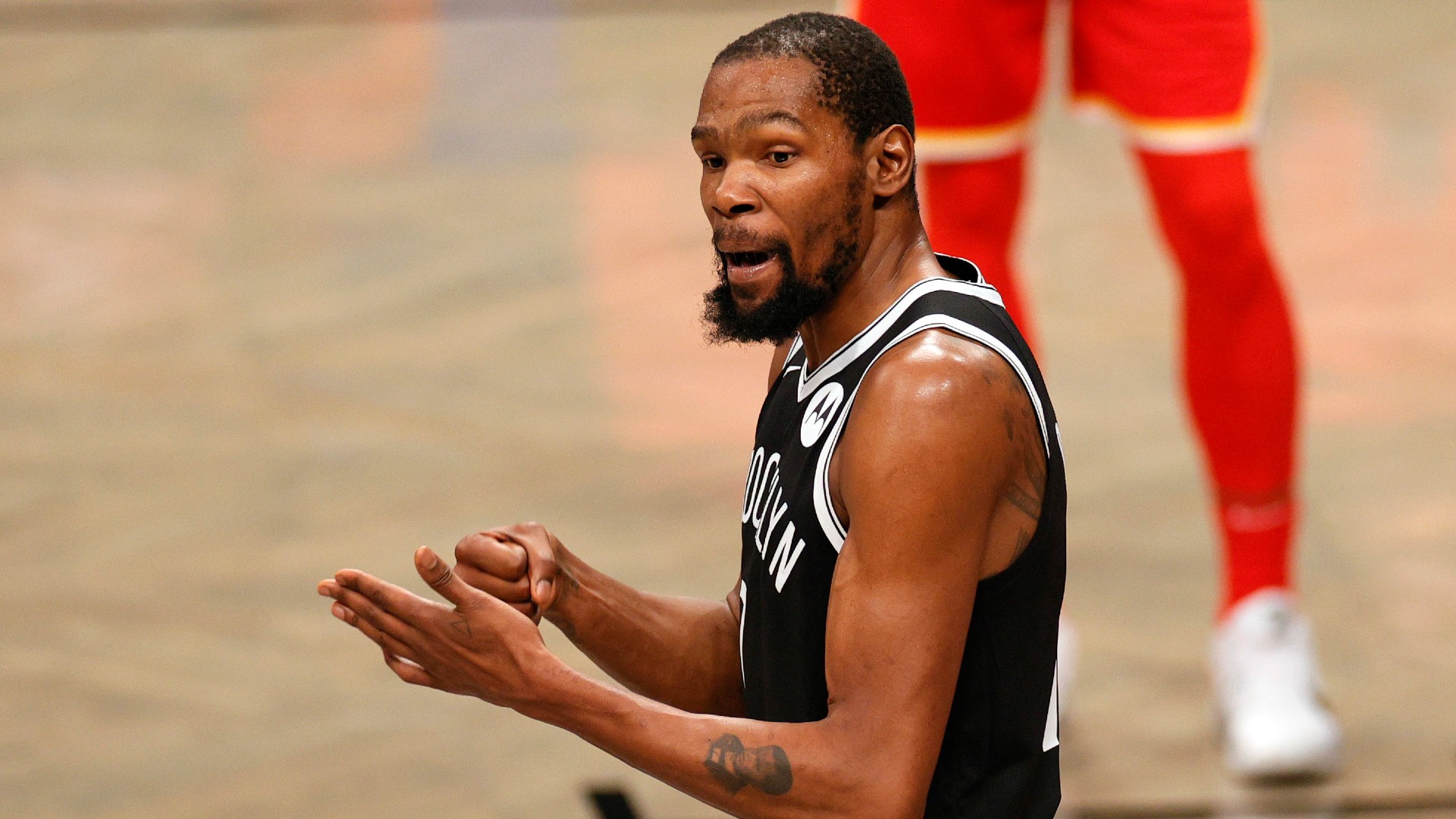 If you are going to take the discussion, you should also check the facts.
In Monday's edition of "Undisputed," FS1 analyst Shannon Sharpe discussed network star Kevin Durant's latest comments from Kevin Durant continuing to develop as a player it's a bigger motivating factor than winning tournaments. Sharp told a friend he took with Skip Bayless that Durant feels alone now because he put a premium on the rings when he joined the Warriors in 2016.
MORE: Durant explains the interview that led Green to the famous meme
There was nothing interesting in Sharpe's comment – the topic of Durant joining the Golden State's 73-9 team has been tackled from a million different angles – but part of his monologue caught Durant's attention.
"Kevin Durant thought he won the title because everyone thought he was the best player in the NBA, even better than LeBron James," Sharp said. "But there were very few people willing to go there. And then he likes it, because he said, 'If LeBron James is a GOAT, I won AHAP twice, and I shot him in his building. What's that doing to me?' "
There you go … Durant didn't say that. Sharpe was referring to a fake budget that has been floating around Twittersphere for a long time. In fact, it was Jay Williams of ESPN deceived by last year's false budgets.
Durant tweeted his frustration, calling Sharpe a "drunken uncle" and noticing that "lying fans" would believe he actually said those words.
Sharpe eventually addressed Durant directly, twice telling the NBA Finals MVP that he would be open for private conversation.
The strange response was that Sharp spread the wrong information on a national sports network, which Durant was happy to point out.
Apparently, that was Sharpe's last shot, as he ended the chat and blocked Durant from Twitter.
Congratulations to the "indisputable" producers. It is not necessary to know what block A will be in the next section.