Just in case the story this season of Kyrie Irving could not find a stranger, the latest twist has Kyrie on his instagram this week he compares himself to the late and great Muhammad Ali. We recently posted about the Brooklyn Nets decision to cave and let Kyrie Irving return for away games to avoid the vaccine mandate at home matches. The Nets then immediately placed Irving on COVID protocols due to recent Covid exposures. The return has so far been fairly short-lived. And I think all the thinking about his 'strugles', Kyrie decided today it's a good idea to put a comparison of his struggle with that of Muhammad Ali who refuses to go to war for religious reasons.
Dawg. Please leave us out lol pic.twitter.com/taL6fbPHRl

– Personality Cult (@ 19Phranchize) 19 December 2021
We are all well aware of the struggle of Muhammad Ali during the heyday of his career in the civil rights movement. He famously refused to serve in the war, claiming that his religion would not allow him to serve. However, he was also fed up with the way African Americans were treated by the forces at the time, yet were expected to go to war to protect the freedoms of others. That decision came with a hefty financial fine, loss of a belt and a 5-year prison sentence. Based on that alone, Kyrie cannot possibly think his situation is the same.
Let's now think of Kyrie's 'movement' on the other side. His refusal to get a vaccine to protect himself, his teammates and the general public from a virus that kills millions of people around the world is supposed to be on the same level of resistance and justice as Muhammad Ali? Come on. We do not buy it.
I do not even know if Muhammad Ali himself if he were here today would support the comparison. If anything Ali was a supporter of vaccines and vaccine mandates ….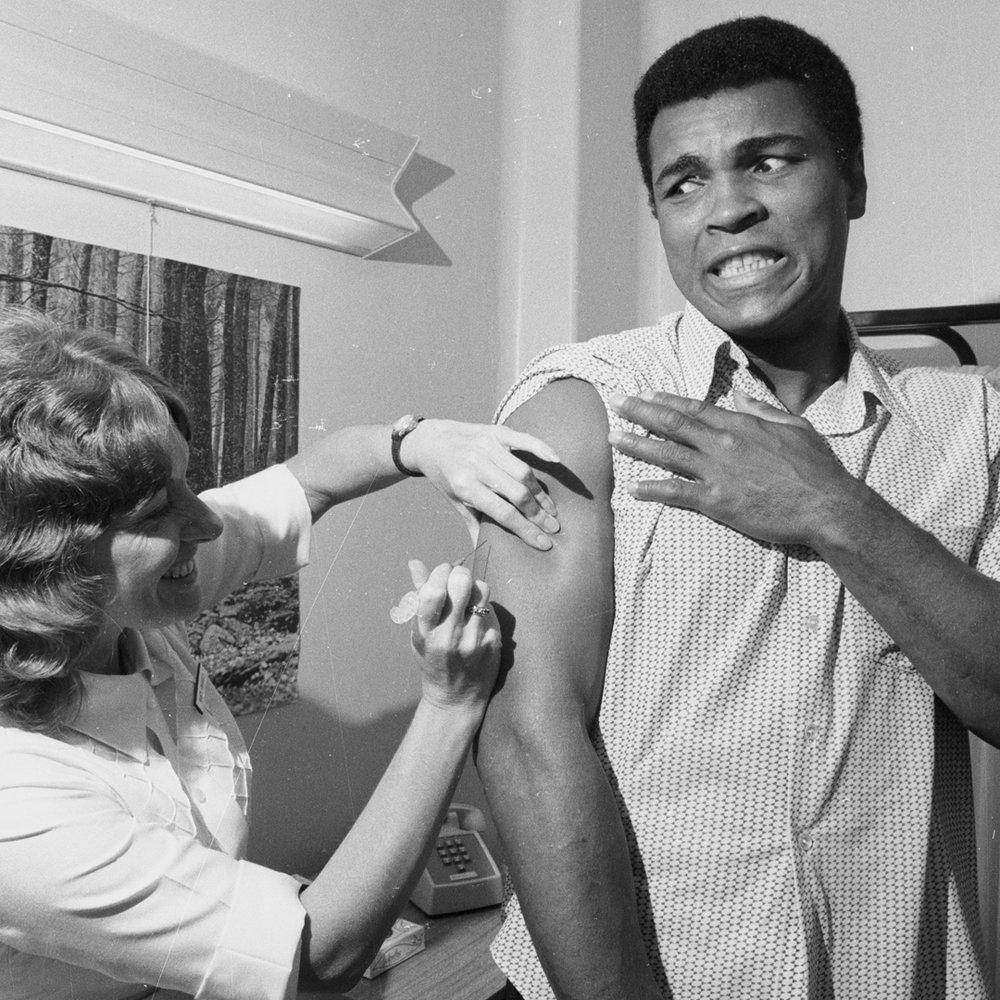 Listen to Muhammad Ali. The biggest boxer who ever lived thinks vaccines are ?? & #vaccine mandates are ?? – and you did not complain then, then you should not complain now. Protect children, get # vaccinated. pic.twitter.com/C9vIwrGtDH

– Eric Feigl-Ding (@DrEricDing) 14 October 2021
what are your thoughts I see Kyrie has already removed the Instagram post after it started bloating. But do you think he has any merit in thinking that the two sets of resistance to the system are the same?