Lost Whale – 6,000 miles from home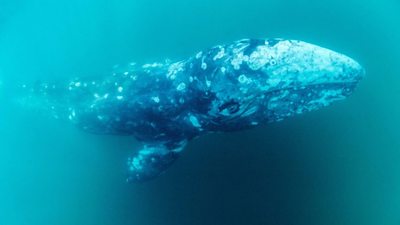 A gray whale, called "Wally", is lost in the Mediterranean by marine biologists who are tracking him, and he will soon have to find his way home if he wants to survive.
At this time of year, Wally should be 5,600 miles (9,000 km) off the coast of Alaska. The species typically migrates up and down the coasts of North America, but before the Arctic ice melts the passages to the Atlantic Ocean have been closed before.
What if Wally can't come back?
Video by Joaquim Moreira Salles