Luka Garza's Iowa tour ends with a brilliant and weeping masterpiece of March Madness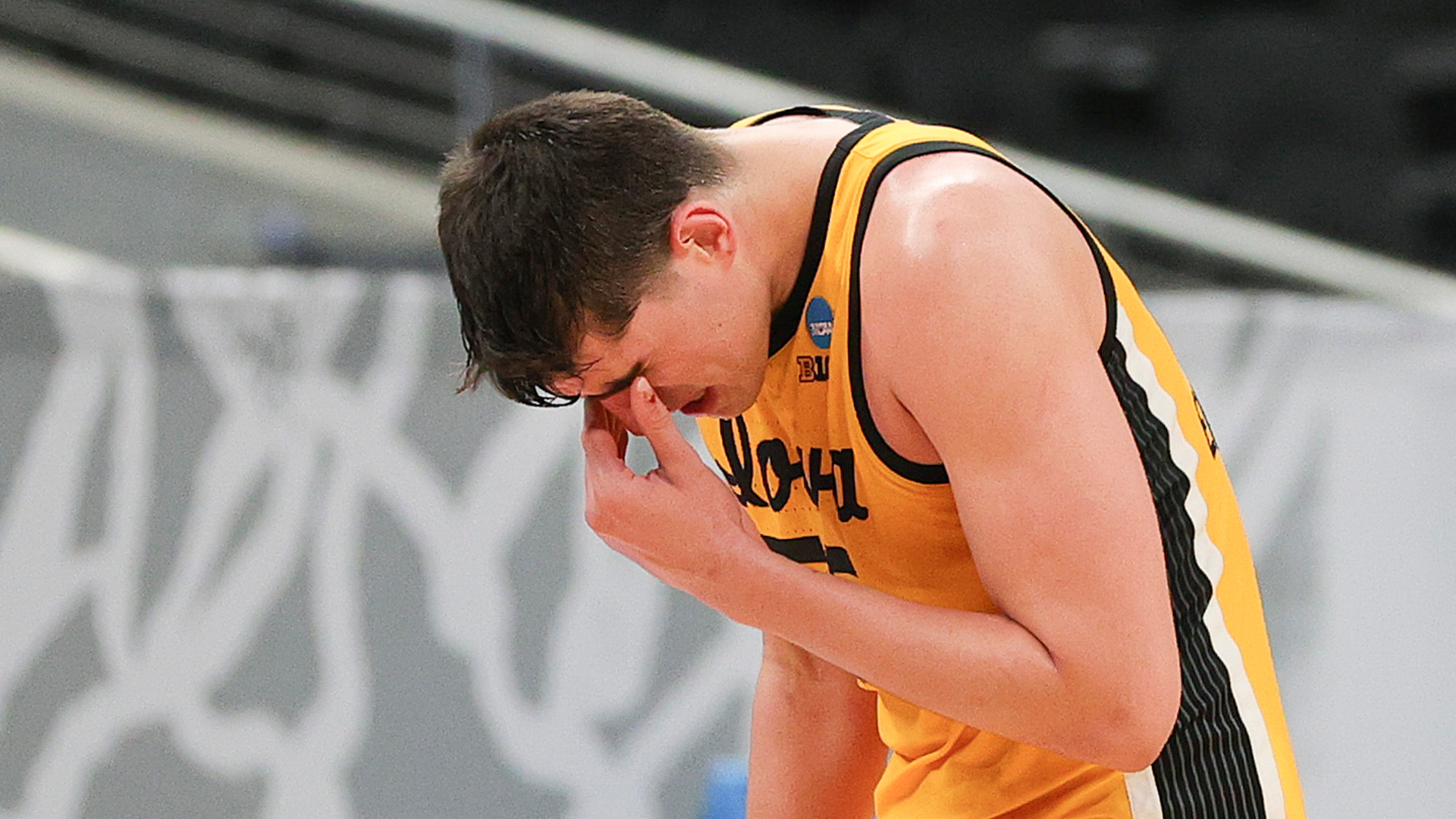 Luka Garza has probably experienced the agony of failure for the last time as an Iowa Hawkeye.
Despite another display of senior brilliance, they lost a tough game against the 2nd seed of Iowa in a 7-game win over Oregon in Game 2 on Monday, 95-80. It was the first game of the duck tournament after COVID-19 ran out of competition without a VCU.
The record books will indicate that Iowa lost Monday's game, but it certainly isn't because Garza failed to appear and perform. The 6-11, 265-pound senior was a force in his final game, putting up points (36) and rebounds (nine) in 14 shots on 20. He produced nearly half of Hawkeyes 'score.
MORE ILLNESS IN MARCH: Live scores | Updated parentheses | TV schedule
Despite her brave attempts To push Hawkeye to Sweet 16, it was clear that a lack of defense would condemn them to an early start to the tournament. So when Garza came out on the court for the last time, with about 36 seconds left, he put on his sleeves to watch all the college basketballs.
Along with that, Garza ends his career as Iowa's top scorer, twice unanimously for the All-America national team and the only player to win for the seventh time. Sports news player of the year more than once (and the first since Michael Jordan in 1982-83). He could leave Iowa after the 2020 NCAA Championship was canceled and would still be considered among the big ones. But his commitment to the Hawkeyes prompted him to return once more in the hopes of winning a national title.
Those expectations fell short on Monday, but that doesn't detract from Garza Iowa's career, as he played an average of 18.0 points in the game, 7.3 assists per game, a 54.4-goal percentage and a 36.2-point percentage. It dominated the last two seasons, averaging 23.8 ppg, 9.3 rpg, with nearly two blocks per game and 54.4 basket percentage. He led Iowa to a 22-8 record and helped Hawkeye equal the record he had achieved in Big Ten victories in one season (14).
Garza doesn't have to feel any shame for the tears shed on Monday: it was a timeless career that didn't get the end it deserved.
Such is life in March Madness.