Michigan State's Tom Izzo and Gabe Brown exchanged during the break of the first four games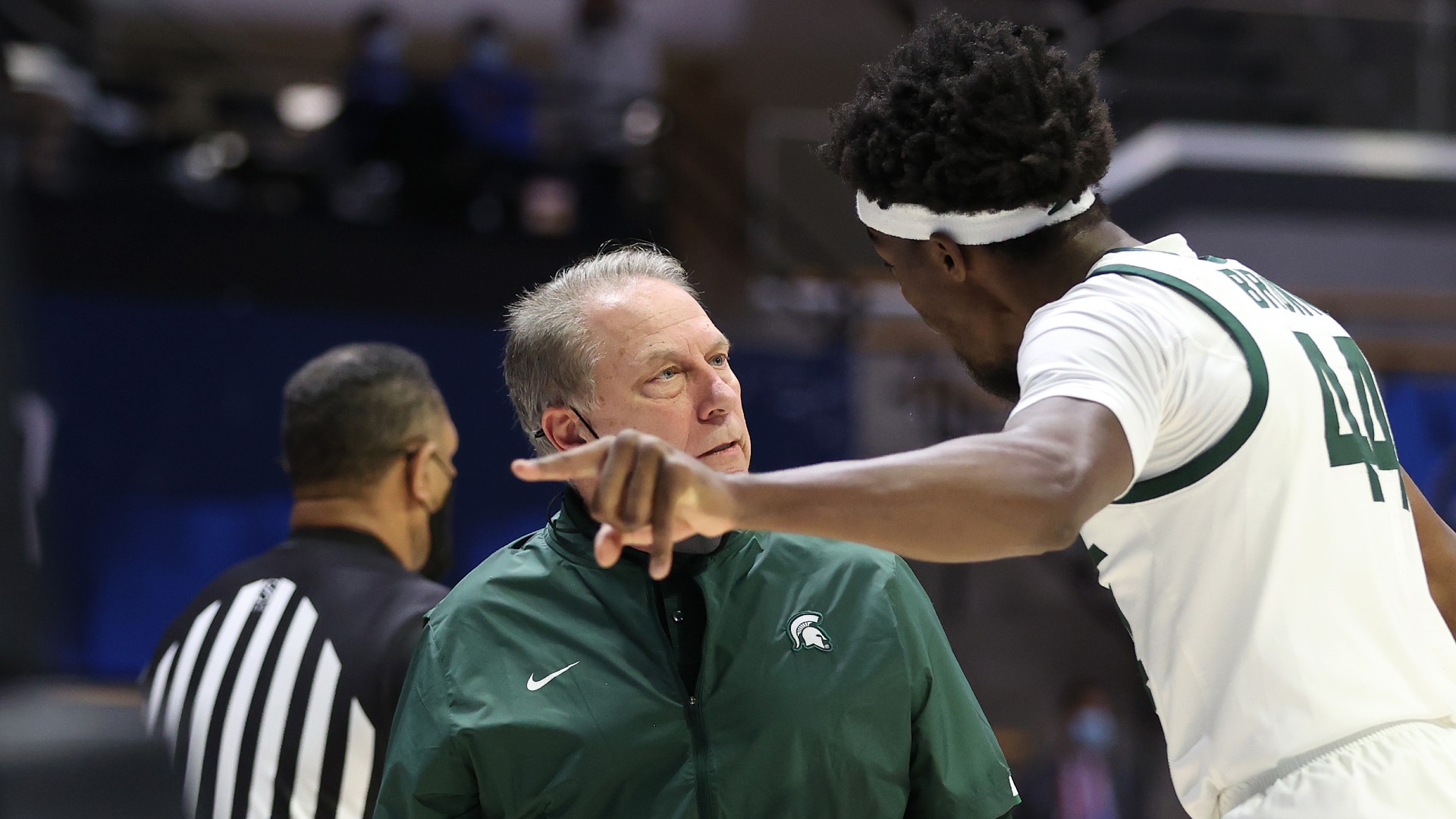 Michigan State coach Tom Izzo and Spartan Gabe Brown had a tough exchange of players during the break of the First Four games on Thursday and at UCLA. Izzo also took Brown's arm and jersey as they were making their way through the tunnel at Mackey Arena in Purdue.
Izzo was furious after the defense left the 3-point rumor wide open. Full event:
NCAA TOURNAMENT: Scores, schedules, streams for game start games
TBS's Allie LaForce reported on the air that the Spartans were "able to fix it" and then began preparing for the second part. Michigan State and UCLA went into overtime in an 11-yard touchdown run, and UCLA won 86-80.
Izzo was a starter in the 2019 NCAA Championship he and Aaron Henry went against the court against each other. Izzo was still upset after the game when reporters asked him about it.
"I get a kick out of you because you're trying to hold someone accountable for your responsibilities," he said. "I don't know what kind of business you're in, but I'll tell you what, if I were the head of a newspaper and I didn't do your job, you'd be responsible. That's the way it is."
Those who played Izzon, including Draymond Green – which Izzo defended two years ago – Know that it is part of the East Lansing agreement.
Typical Michigan State exchange … RELAX!

– Draymond Green (@ Money23Green) March 19, 2021
That was one of the sections of Izzo's coaching style that I respected the most. That situation of going to the tunnel was nothing! He allows his players to challenge him and he will come to you again! After all that, there was a commotion

– Brandon Wood (@ BrandonWood30) March 19, 2021