MLB replay fails again after Phillies' Alec Bohm gets spooky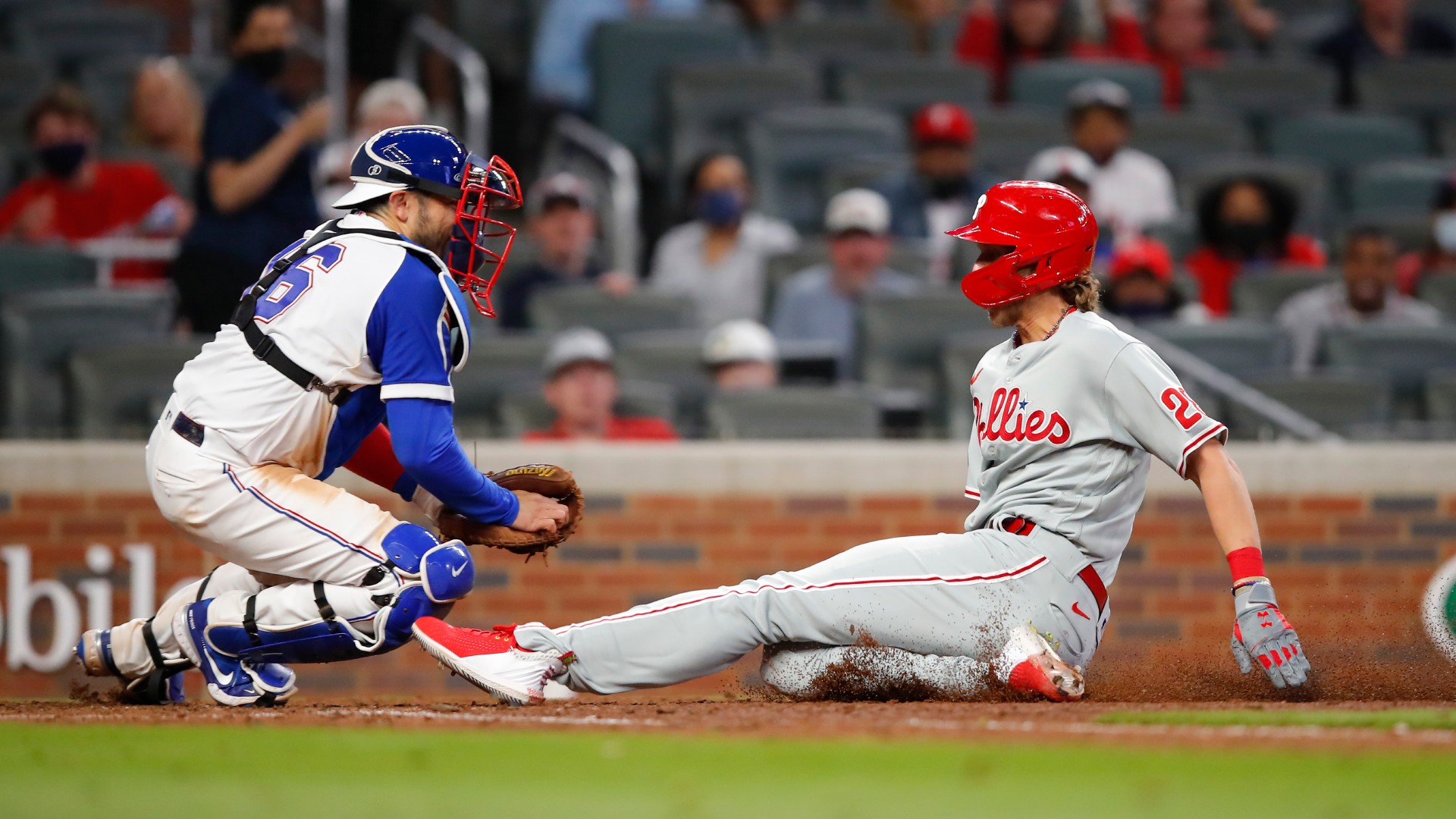 Phillies third-place finisher Alec Bohm's feet never touched the plate in his ninth home game Sunday night against the Brave. ESPN's reruns made it clear.
The referees weren't clear enough, calling Bohm safe at Atlanta and MLB's New York playback center again. And that led him to play a second NL East game in four days to decide whether to accept missed or missed calls.
In real time, it looked like Travis d'Arnaud had successfully slipped around catcher Bohm Bravis, blocking the plate. But then Bohm's foot was shown on the back of the plate with a number of playback angles showing it on his back leg.
Braves manager Brian Snitker threw the cap into the air in frustration when New York called Lance Barrett's plate referee and then came out to argue. Snitker was sure they had done it wrong.
#Braves MGR Brian Snitker in a review of the wonderful replay:

"It's frustrating at times … And that's what I told the referees. You know, because I got the vision. I saw on the big screen that he didn't touch the plate. "

– Grant McAuley (@grantmcauley) April 12, 2021
MORE: The opening day saw the horns of Bryce Harper's Fanatic Theme
What does Bohm think about all this? He had to watch a lot of plays on the Truist Park video board, right?
Alec Bohm: "They called me for sure. That's all that matters."

– Scott Lauber (@ScottLauber) April 12, 2021
The referees have not yet commented.
The Phillies won 7-6.
On Thursday, the Mets opened the home door against Marlins for Michael Confort he stuck his elbow in the middle of a field with his feet loaded. He was supposed to be called to comfort on strike when he hit the ball. Playback umps allows HBP to stop.
Home plate referee Ron Kulpa himself admitted after seeing a replay that he was goofed.
To paraphrase what SNY analyst Ron Darling said after Conforto ran away with his move, why repeat it again if the referees can't make the call?