Cody and Brandi Rhodes parted ways with AEW last week. A new report provides more details on Cody's decision to leave.
The wrestling world continues to await Cody Rhodes'inevitable return to WWE.
Last week, AEW President and CEO Tony Khan announced that Cody and Brandi Rhodes were leaving the company. Aside from wrestling, Cody also served as one AEW's Executive Vice Presidents, and Brandi was employed as the company's Chief Brand Officer.
In his final weeks with AEW, Cody was working without a contract. It has been widely reported that he will soon return to the WWEwho released Cody from his contract (at his request) in May 2016. Cody's professional wrestling career started in WWE 16 years ago.
Appearing on an episode of We're Live, PalDave Meltzer of the Wrestling Observer provided more details on Cody's unexpected AEW departure. Meltzer stated that Cody believed it was "time to leave the territory", adding that the two-time Intercontinental Champion "was hurt by some of the things said" over his departure.
Meltzer added that Cody may have felt "frustration" and "unappreciated by fans", even though he was instrumental in helping build up AEW. Finally, Meltzer also speculated that the "booing" Cody received from fans might have been a sign to Cody that it was time to leave.
RELATED: Sting Sends Message To Cody Rhodes Following AEW Departure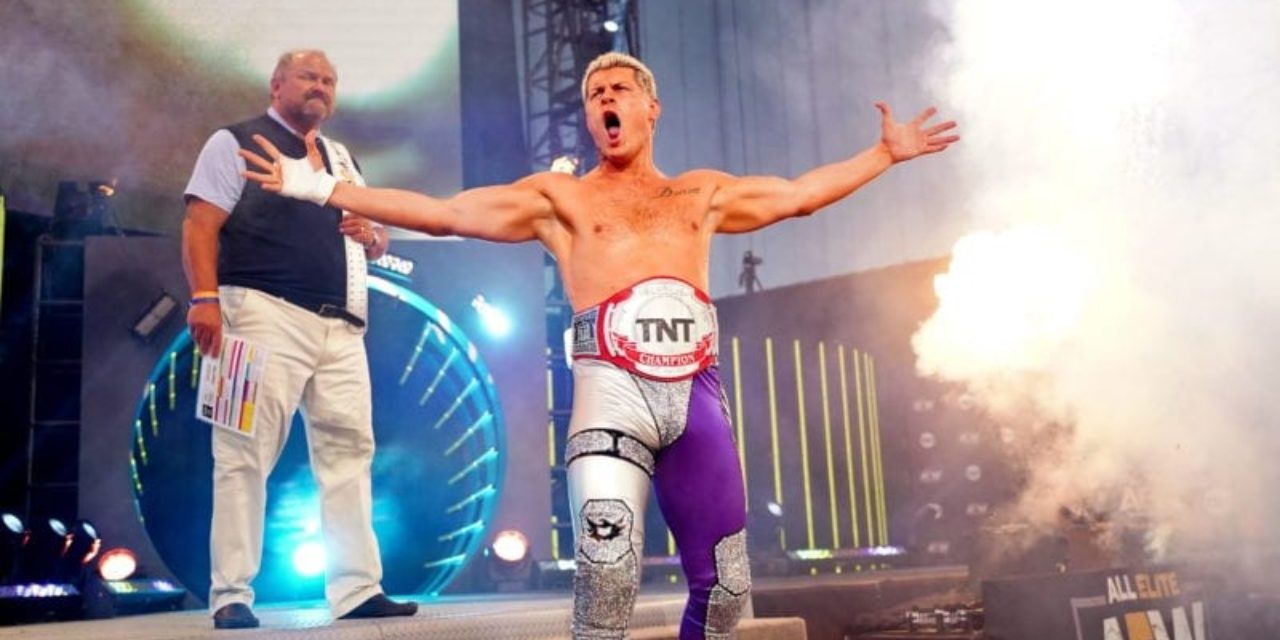 Former NFL punter and current SmackDown commentator Pat McAfee seemingly hinted that Cody is indeed on his way to WWE. If Cody does arrive before WrestleMania 38 weekend (Apr. 2-3 in Arlington, Texas), it will certainly provide a huge boost for the show's important buildup.
WWE Needs Cody Rhodes
AEW has signed away a large portion of former WWE superstars. This time, however, it appears as though Vince McMahon will be signing away one of the most crucial talents in AEW's young history. With WrestleMania right around the corner, Rhodes' seemingly inevitable arrival will come at an opportune time. WWE needs some more well-established main event talents, and Cody simply fits the bill here. His (likely) return to WWE promises to be a massive game-changer for Vince McMahon and company officials.
There Was A Major Botch In Goldberg-Roman Reigns Match At Elimination Chamber
The Goldberg-Roman Reigns meeting at Elimination Chamber featured a notable botch. Reigns defeated the Hall of Famer to retain his title.
Read Next
About The Author