NCAA Championship official Bert Smith has fallen, he is driven to the stretcher in the Gonzaga-USC Elite Eight game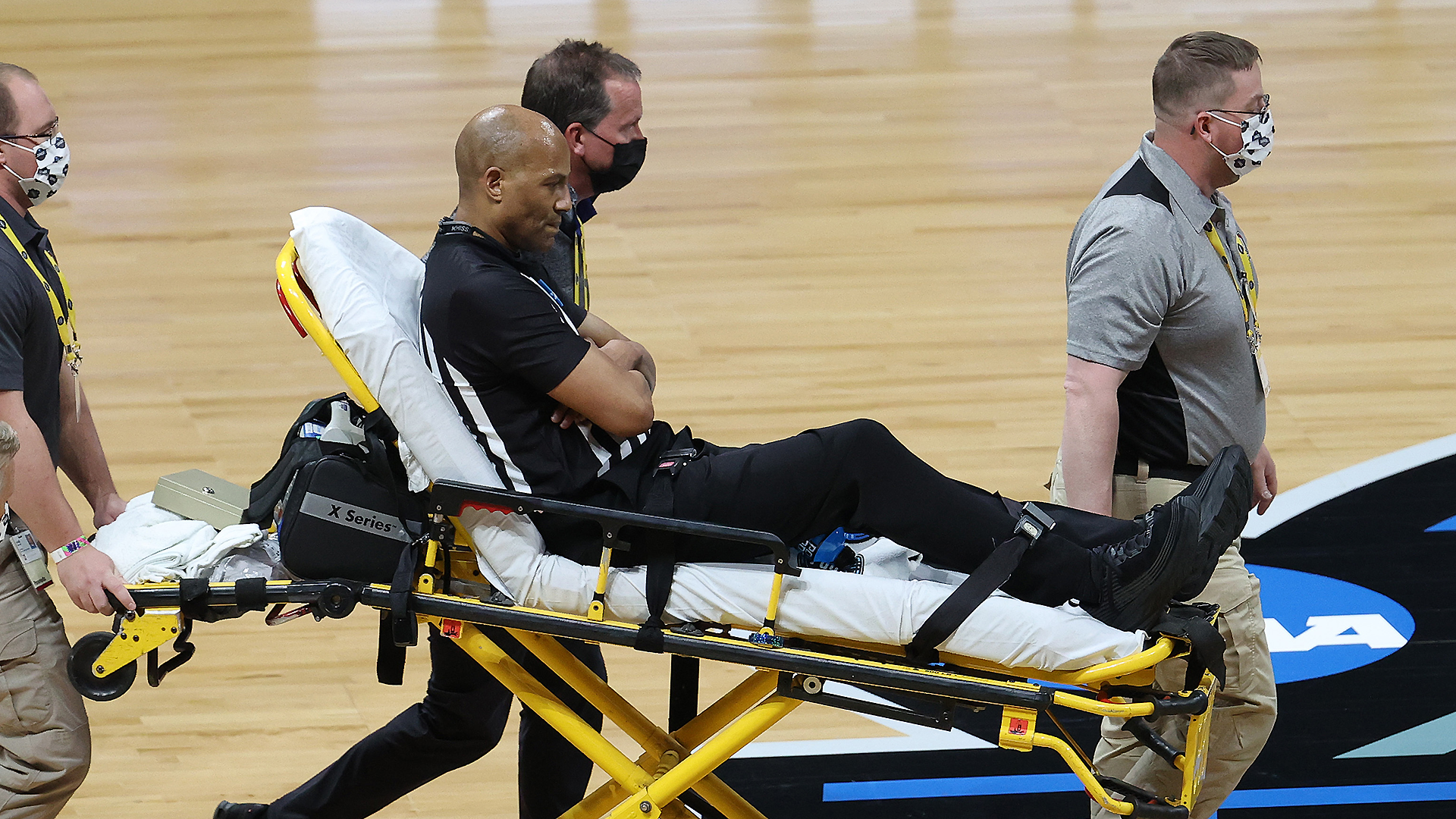 Officer Bert Smith was put on the stretcher in the first half of Gonzaga's game against USC.
With about 16 minutes left in the first half, the broadcast camera went up and Smith was on the court. A few minutes before that, the broadcast tripped Smith. Then Gonzaga took him and was on the other side of the court.
When the action returned to the USC party, you established panic in front of the people on the court. Another officer escaped, as well as an assistant coach from Gonzaga.
The doctors then quickly pulled out the stretcher when Smith was placed in court.
The show cut short the ads, during which time Smith was able to get up on his own. When the show returned, Smith was seen awake and sitting on the bed.
CBS then released images of Smith falling.
CBS rules analyst Gene Steratore provided up-to-date information about Smith based on the information provided.
"He felt light on the court and fell," Sterator said. .
The NCAA released a statement about Smith during the break of the game. The document says Smith is "still alert and stable" and will not be taken to hospital. Smith also said he has been in contact with his family.
The college basketball world expressed concern for Smith after the fall.