Noah Gragson and Daniel Hemric clash in the pit road after the NASCAR Xfinity race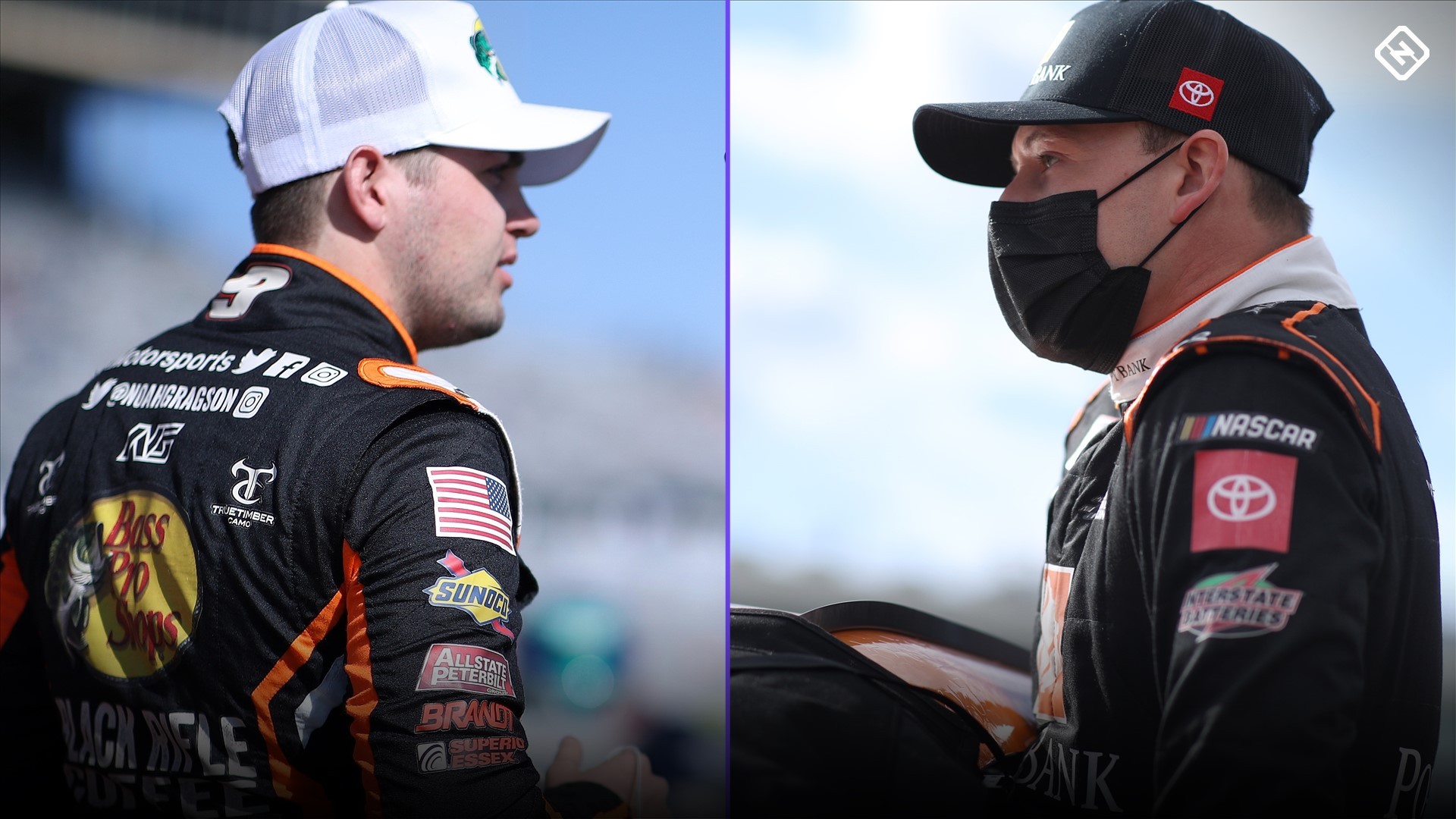 NASCAR drivers Noah Gragson and Daniel Hemric exchanged blows on the pit road on Saturday after the Xfinity Series race in Atlanta – the result of clashes between the former pit car road.
Hemric faced Gragson after the race for turning Joe Gibbs Racing Toyota back into No. 18 on the pit road. Hemric had to enter Gragson's store to prevent a car from locking his box. After Hemric returned to his store, Gragson entered his No. 9 JR Motorsports Chevrolet and entered Hemric's Supra nose scattered by the crew.
NASCAR.com had only one seat for discussion.
"I made a hole in the nose of my car, and it got into my eyes, so I would say we're in good shape," Hemric said, after being able to separate and cool the fighters.
"I would be crazy if I were in his shoes, based on what he has done in his career, but that's it and we're going to keep going and keep fighting," Gragson said. On NASCAR.com.
MORE: Atlanta Cup race lineup
The fight continued on Twitter after the fight.
Gragson finished fourth in the race. Hemric finished ninth.
Reid Spencer writes for the NASCAR Wire Service. SN's Tom Gatto contributed to this report.