Sweed Oliver Enkamp (10-3) was overrun by American Kyle Crutchmer (8-1) on the forerunners of Bellator 272 in the Bellator match.
Enkamp started with kicks, but it was Kyle who landed a right hand and then slid in for a shot, which he rounded off against the cage. Oliver can not escape quickly, but tries a kimura to then defend an inverted triangle, but ends up on his back looking for submissions, but the D1 wrestler assures him. Enkamp landed a few shots from below and looking for a knee bar, but a good right hand above the American to control the first.
Enkamp starts with karate kicks to start the second, but one is caught and Kyle lands a crushing right hand and back on top. Oliver gets up and gets some good hands in the tie-up, then he goes over to a kimura and a figure four, but the American panics and bumps Oliver's head against the carpet and escapes. The Swede again on his back where he is held the rest of the round.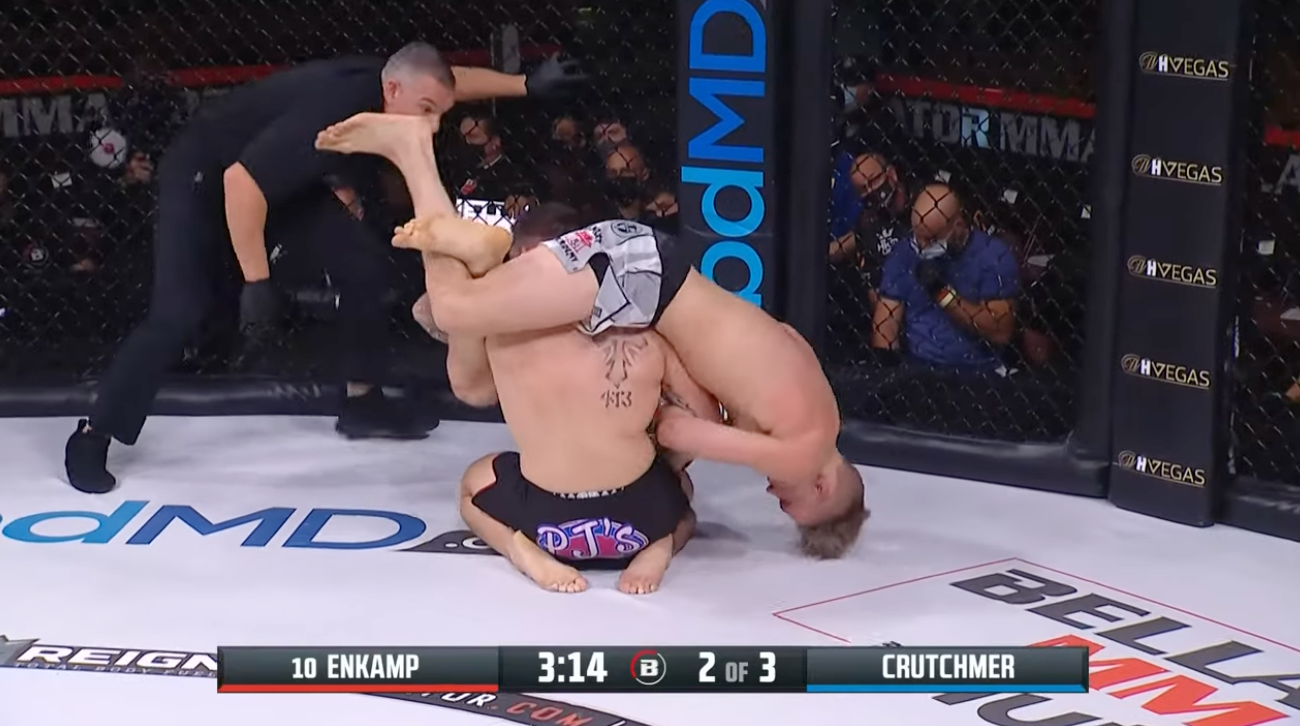 Encamp again on his back, and make it to his feet before returning to the mat. And a total of 11 of 13 take-downs. A sharpening style, and not much damage, but can hold Oliver. Enkamp tries to use a wrestling switch, but defends well. Try a guillotine, but do not get the pressure with a minute left. Kyle comes up again, and Enkamp is still looking for a submission, but will not get it.
The results were 30-27 on all scorecards in favor of Crutchmer.