The cardinal, red on the empty bench after Nicholas Castellanos stood up, shouted at the pitcher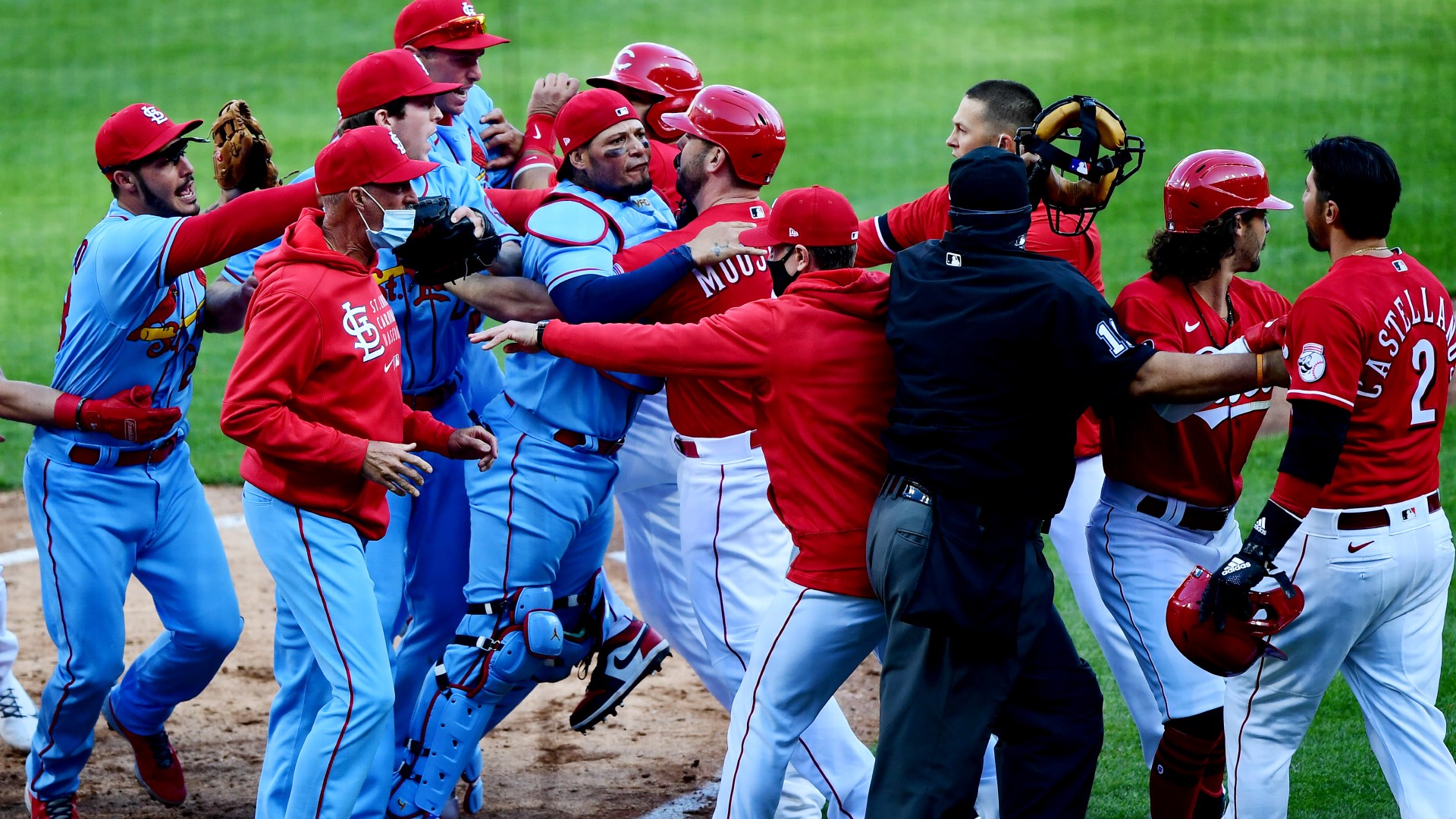 The Cardinals and Reds had their first cleanup of the 2021 MLB season on Saturday at the Great American Ball Park in Cincinnati. Nicholas Castellanos was the center of the red card.
Castellanos put Jake Woodford on the pitcher on the home field and shouted at the fourth inning after scoring in a wild pitch. Castellanos was still furious when Woodford hit the field early in the inning.
MORE: Bellinger sees the season as "exciting," "fun," as the Padres follow the Dodgers
"I wore it on 93 sides, which doesn't feel right," Castellanos said after the game, with Athletic's C. Trent Rosecrans.
"I stood up and said' Let's go and I left, '" Castellanos added, with Rosecrans.
The catchers Woodford and Yadier Molina played against Castellanos, all of whom entered the field. There was no blow to the TV feeds.
He was on the outside field a few minutes later when the bulls returned to their proper place. Cardinals relay Jordan Hicks and redshirt short Eugenio Suarez were among the majors. Again no fist was seen.
Castellanos was the only person expelled. The Reds won the game 9-6.
St. Louis-Cincinnati's likes have been around for more than a decade. The real clash between the teams took place in 2010, also in Cincinnati. Molina was also in the middle of that.
That said, Castellanos expressed respect for veteran Molina.
"That guy gave me a face and I would still ask for a signed jersey," Castellanos told reporters with Rosecrans.
There was speculation that the cardinals were taking revenge because Castellanos jumped out of the egg box at Thursday's Opening Day. Cardinal Adam Wainwright tried to suppress that speech. Wainwright seemed more angry because Castellanos offered the ball to Woodford.
"That's tired. He should know better than that," Wainwright said. According to Katie Woo of The Athletic.