The film Daunte Wright: Bodycam shows the arrest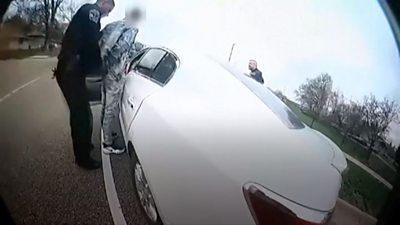 A police body camera shot at a traffic stop where 20-year-old Daunte Wright was shot and killed by police. The incident has sparked protests in Minnesota.
Police Chief Tim Gannon said he believes the shooting was unexpected.
We chose not to show the photos Wright was shooting.